Eaton Hall
| | | |
| --- | --- | --- |
| Location | | nr Eccleston |
| County | | Chester |
| Year demolished | | 1961 |
| Reason | | Considered too large - replaced by smaller house |
<< back to the main page



Eaton Hall after 1870 - the east front from the river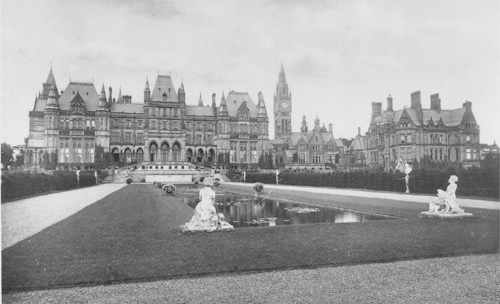 East front from the gardens. The main block is on the left with the family wing on the right. The middle linking section contained further guest accommodation. The service wing and stables were behind the family wing.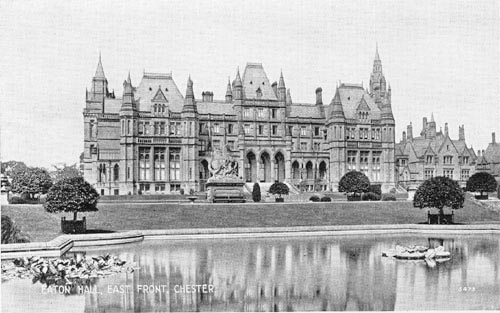 East front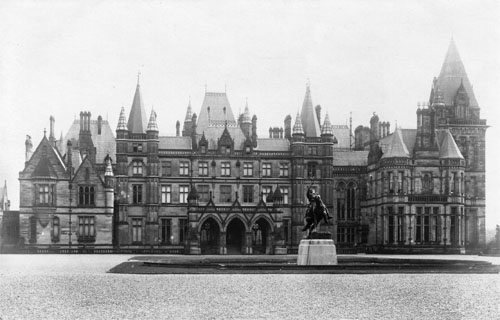 West front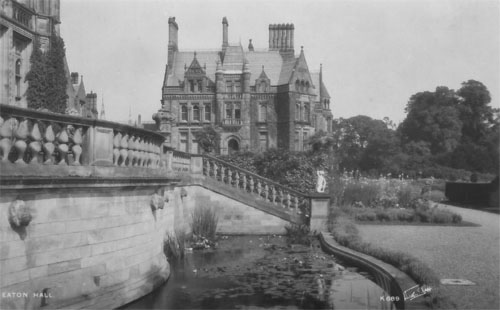 View of family wing from gardens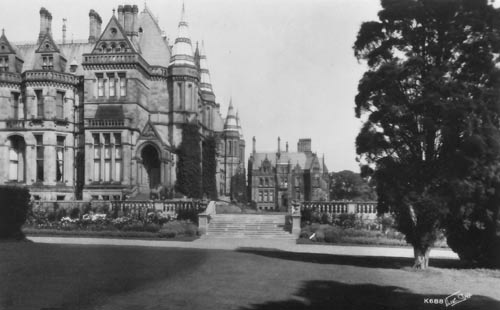 View of west front and gardens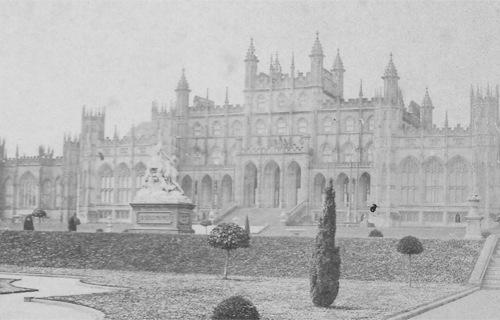 The garden front of William Porden's Eaton Hall in c1865 - not the raised central tower by William Burn in 1845 for the 2nd Marquess. Photo by Francis Bedford, published in 'Chester Illustrated', 1865.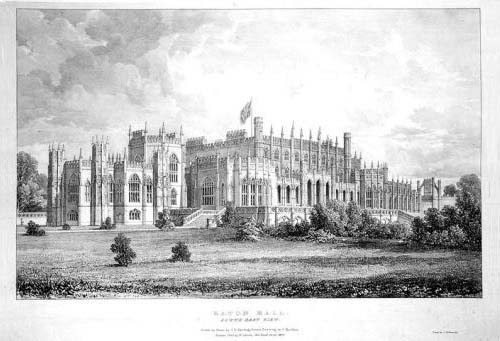 The garden front of William Porden's Eaton Hall in 1826 (J D Harding after John Buckler)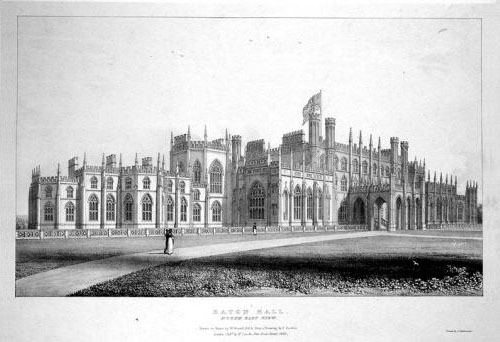 North east view in 1826 (J D Harding after John Buckler)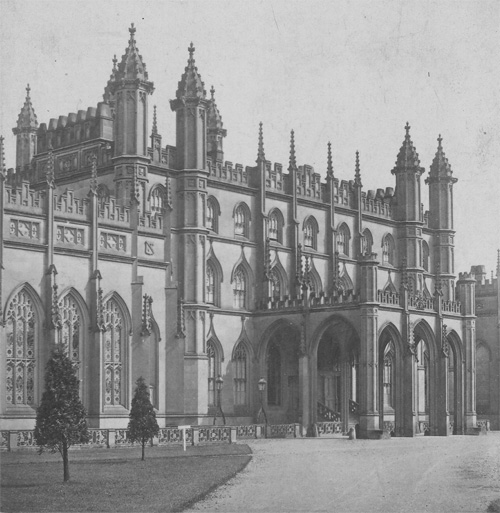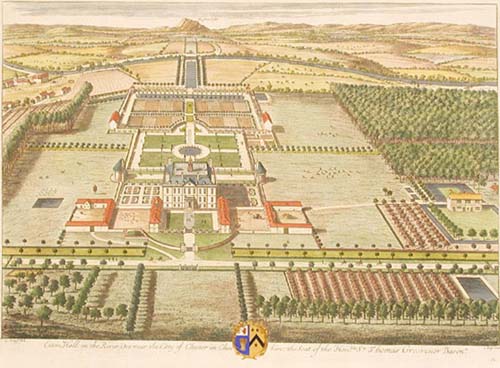 Eaton Hall in 1708 - engraving by Jan Kip